Coaching Team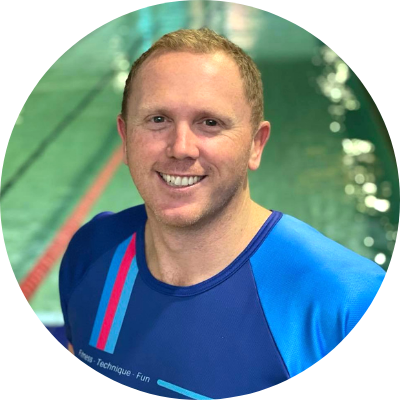 Dan Feisst - Head Coach / Owner
Dan has been swimming all his life, both competitively and recreationally.
Dan has been a specialist swim coach for over 20 years, working with swimmers at all levels from beginners to national elite. Having been awarded numerous NZ Swimming awards for coaching including National Age Group coach from 2003-2008 and again in 2016.
A technical coaching expert in all four key swimming strokes (and for pool and open water), Dan focuses on getting swimmers to understand and correct what they are doing in the water; working towards more efficient/effective techniques (and ultimately better performances on race day). (And yes, that means breaking our stroke and body position down and using targeted drills to retrain).
Progressively, Dan realised his passion was helping the everyday swimmer, people like yourself, so once the opportunity came up to take on the squad, and all the stars aligned, here we are today!
Along with swim coaching, he also marketsblueseventy in New Zealand and is a partner in the North Shore Beach Series and Swim T3 – everything he does has swimming at its heart.
Maria Markovic
Maria possesses a strong academic foundation, with a bachelor's degree in exercise science and currently in her final year of studying a master's degree in physiotherapy at the University of Auckland. Her passion for exercise since a young age is evident in her competitive experience, including participation in ocean swim series events and previously being part of the rowing NZ high performance squad for 4 years. Maria's coaching journey has seen her successfully guide two high school rowing teams and impart her expertise as a swimming coach and in learn-to-swim programs from infants to adults. Maria is passionate about combining her knowledge and expertise around exercise rehabilitation with her coaching experience to provide swimmers with a multidimensional coaching experience.
Maria coaches generally on Monday and Friday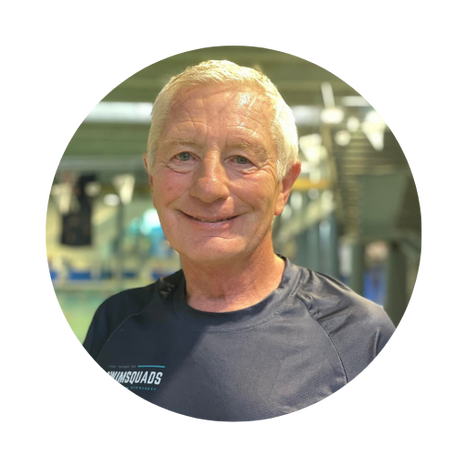 Clive Lewis
Clive is an experienced coach, and a former Commonwealth Games representative swimmer (Wales). Clive's other life is involved in the nutrition production and marketing industry.
Clive generally is on pool deck coaching on Wednesday and Thursday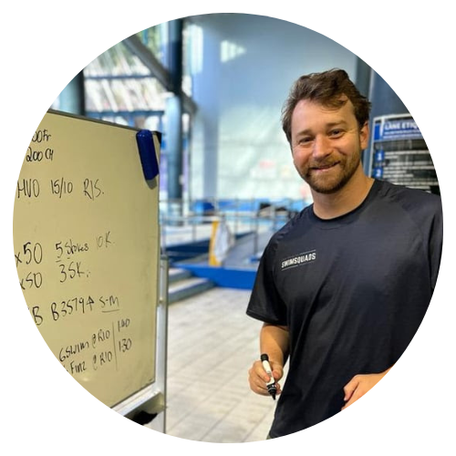 Liam NealLiam brings 8 years of coaching experience with Pirates Swim Team in Wellington and has worked with age-group athletes, from those starting out their swimming journey, right through to those performing at pinnacle national competitions, as well as adults working towards ocean swim and multi-sport events.
He is a former competitive swimmer specialising in distance freestyle and medley events and since moving to Auckland in 2023 has been training with the Monday-Wednesday-Friday NS crew. Outside of swimming, Liam is a finance professional working in the wine industry.
Liam is looking forward to getting back on pool deck in the city of sails and working with you all to achieve your swimming goals!
Liam coaches our Tuesday squads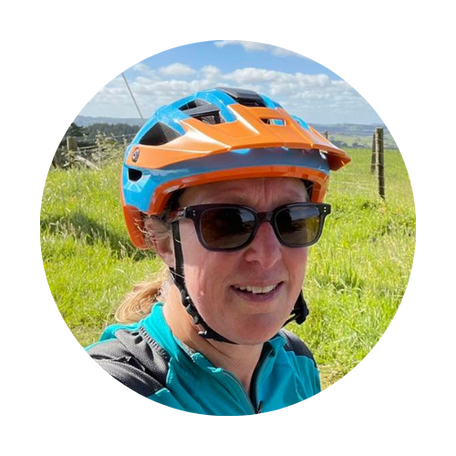 Lynley - Comms
Every team needs someone to keep the team in line, answer all your questions and contribute to the smooth running of the ship. Lynley is an experienced marketer and has swum with the squad for years… and is a seasoned age group triathlete (loves the long distance fun).
For any questions, she will sort the answers (and is also responsible for keeping us up to date with latest squad news)
(And if you don't hear straightaway - it's because she is out looking after the amazing Mountains to Sea - Nga Ara Tuhono and Timber Trail Great Ride cycle trails.)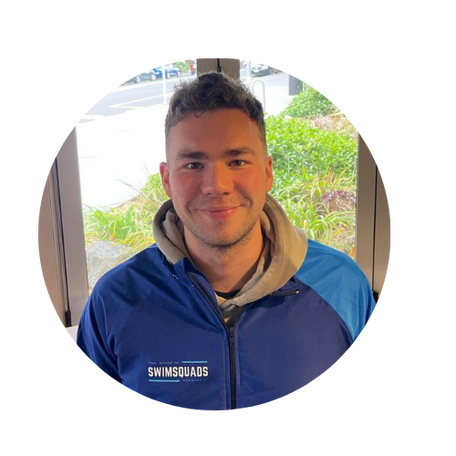 Ivan Polyntcev - Coach
Since taking up swimming in New Zealand, Ivan has set his sights on both marathon and cold water swim challenges. Channelling his experience as a former pro dancer gives him the discipline and insight needed to help our swimmers succeed. Ivan is also studying Management and Accounting in between working at Swim T3.
Ivan currently offers one on one technique and takes care of the Ladies squads and our Saturday squads.
Erin O'Mara
Erin is a competitive swimmer having come through both FAST and Pukekohe for over 10 years. A passion for breaststroke my specialty is the 200 Br.
The water is a massive part of my life and is my home. I'm also a surf lifeguard so my life revolves around swimming and water. I love that I get to teach the sport I love both here at Newmarket Swim Squads, and at Hilton Brown where I have been teaching since 2020 from infants all the way through the ages.
Balancing this, I am currently working on my degree at Auckland University in psychology and linguistics major with a plan for a Masters in speech and language therapy. I love to travel and in my gap year in 2020, I was in Ghana, West Africa volunteering.
Super excited to welcome and motivate everyone bright and early!
Erin is taking a break to explore the world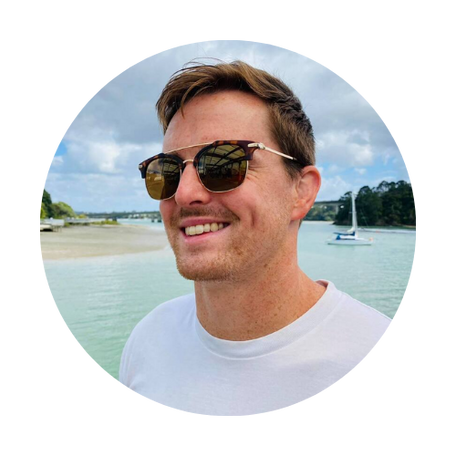 Jono Ridler
Jono is our superstar ultra long distance swimmer. Stepping up to keep us all enaged in the open water over the winter months, Jono is facilitating regular open water swims every Saturday through Winter. See our Facebook chat hub for more informaiton (members only)